E3 IS ALMOST UPON US!!

Along with completing various boring press tasks I also like to snag as much gaming promos/memorabilia(swag) as I can. This year looks to be a big year for E3 and the gaming industry in general. That more importantly in turn equals, more swag! I'll be sure to share any spoils I come up with during the con within next four days and if you happen to hear about anything interesting from the con (swag-wise) be sure to give me the heads up!

If anyone here is also attending be sure to hit me up. Drinks on me!


THE HUNT IS ON!!
update:

Something interesting I noticed on the badge itself (the badge insert to be exact).

front: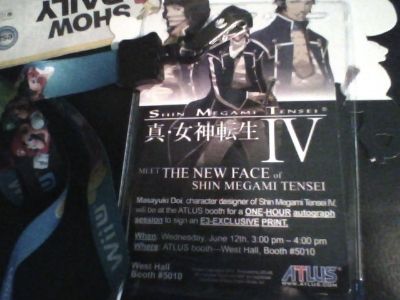 back: