Pre-purchase here: http://namitentou.co...s/pingplus.html
The remake of Ping 1 is finally coming to Wii U, PC, Mac, Linux, iOS, and Android! This allows us to give you Kickstarter style rewards without the uncertainty of our Kickstarter failing. By prepurchasing, you'll help fund our development costs towards PING 1.5+ and recieve all the special bonuses below!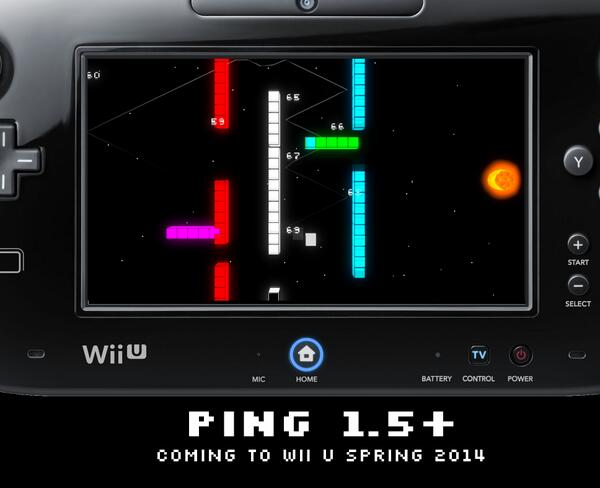 You get all of this just for $4.99!
>> Official Youtube Trailer: http://www.youtube.c...h?v=2SWdbh1IWlg <<
Steam keys + DRM free copies for PC, Mac, Linux, and Android upon release date! (Wii U and iOS excluded)
Your (or loved one's) name as a founder on our official website forever!
Help test our betas!
Your (or loved one's) in credits of official game!
Full PING 1.5+ soundtrack.
Pre-purchase here: http://namitentou.co...s/pingplus.html