Just got back from trading in some games at Target and was told & shown the printout stating that all the games with a Price Sticker & Barcode on the front of the case (see picture below) are Buy 1 Get 1 Free. I did not read the fine print to see when the promotion ends, but it seems like a great deal as there are some pretty good games in the selection.
Photo Courtesy of Shipwreck (though im a bit worried about the games on his racks not having the barcodes on front)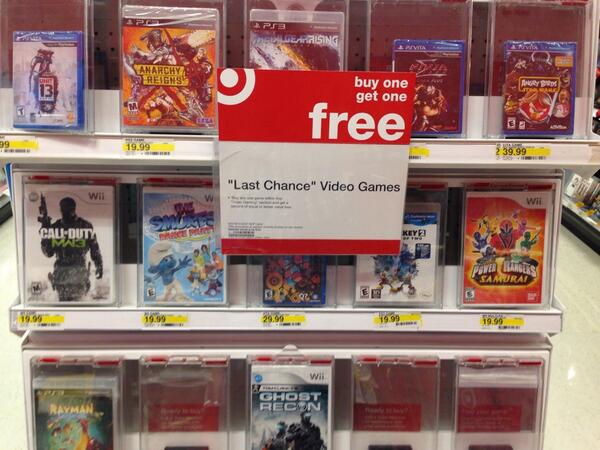 Example of sticker: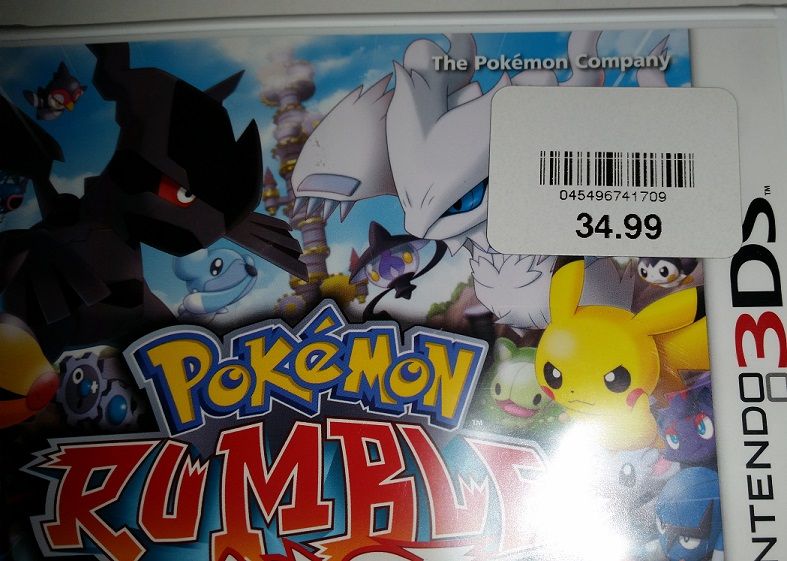 Receipt Proof: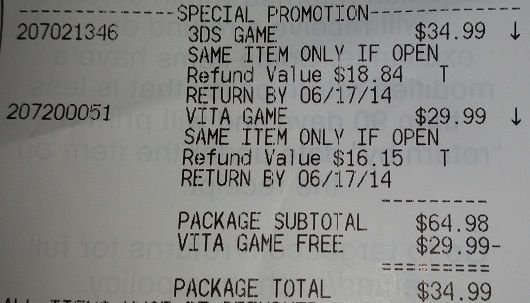 A main reason I put the YMMV tag in the title is that 3 of the stores I've been to keep all of the "specially marked" games in the back room gathering dust, so unless you have a DCPI, theres no way to tell what games they have for sale. Each store that actually put them on the shelf has had around 50-100 titles, all varying and across 360, Ps3, Wii, Vita, DS, 3DS and PSP.
*EDIT* Removed "holiday 2013" branding as it was causing confusion. Just calling them "specially marked" since its easier to summarize.