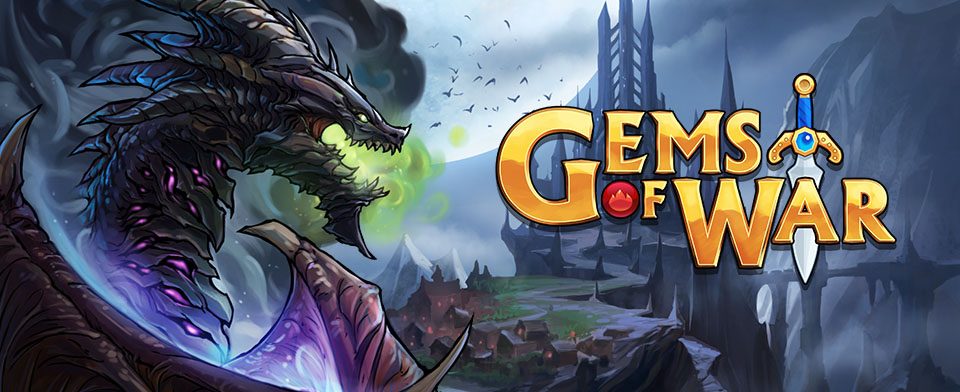 Surprised there's not a thread for this. Gems of War is available for all as a free game, on Xbox One & PC, from the makers of Puzzle Quest. As with most F2P games it runs off of microtransactions. While jumping in is free, joining a Guild will negate having to throw in any money into the game (Guild members will accomplish weekly goals to get rewards easier). People are obviously supporting them as the Xbox One version has gotten a few updates over time, including more achievements to obtain. I play the game daily, as there's an accumulative daily bonus that throws some rewards your way just for logging in, and knock out the daily objectives to gain even more in-game currency - it's also cool to strive for some optional objectives.
The latest update introduces a new event, Guild Wars & accompanying achievements.
Atm, my Guild, TA, finds this Guild Wars event overly unbalanced as some people have had incredibly cheap opposing teams with possibly obtained troops and upgrades via real money (ahh it's the name of the game here unfortunately). Nonetheless, solo play is a lot of fun and you will not have to worry about other players as much but pvp is also present. PvP is way more balanced as you climb up or fall down a global ladder so you'll usually get paired off with like skilled or leveled opponents. If you've enjoyed the previous games in the Puzzle Quest family, PQ: Challenge of the Warlords, PQ2, PQ: Galactrix, give Gems of War a shot. You've got the same RPG Puzzle blend - that casual addictive match 3 gameplay with depth with RPG builds and character abilities - but more, I think, of a streamlined experience. Personally I enjoy the Puzzle Quest games, even play Magic the Gathering: Puzzle Quest & Marvel Puzzle Quest on my phone too. Enough of my riff raff, here's the official description on the Microsoft Store page:
Description

From the creators of Puzzle Quest, play the new Puzzle/RPG/Strategy mash-up, GEMS OF WAR! Battle against epic bosses or other players. In Gems of War, you battle your foes not just with swords and sorcery, but with a puzzle board! Match gems to power your spells, and match skulls to smite your enemies! Then take the spoils of war, and forge a mighty empire. It's highly addictive, easy to learn, and filled with crazy combos and tons of depth. Each Kingdom has quirky new characters to meet, and plenty of quests and battles to keep you occupied. Even better, there's 16 Kingdoms full of fun (with more coming soon)! Are you looking for a greater challenge? Maybe Player vs. Player (PvP) combat is your thing. Fight other players in each kingdom, become the champion, then defend your title against the ravening hordes. You can even join a guild and fight alongside your friends! · Collect and level-up over 100 different troops and their special spells · Discover over 150 Quests, each with a distinctive story · Collect all 65 Weapons and their unique spells · Rise on the global rankings in asynchronous PvP · Team up with others in guilds Conquer all 16 Kingdoms to unlock the world!
Microsoft Store: https://www.microsof...3?wa=wsignin1.0
Official Site: http://gemsofwar.com/
Official Wiki: http://gems-of-war.w...ms_of_War_Wikia
Anyone else play this game, or tried out the Guild Wars event?