FOR SALE OR TRADE:

Final Fantasy- COMPLETE
God of War: Chains of Olympus- COMPLETE
Legend of Heroes: Tear of Vermillion- COMPLETE
Monster Kingdom: Jewel Summoner- UMD ONLY
Riviera: The Promised Land- COMPLETE
Spectral Souls- NO MANUAL
Tales of the World: Radiant Mythology- COMPLETE
WANT:
Lists!
PSOne
Grandia (Discs only are fine)
Lunar: SSSC (Discs only are fine)
Tales of Destiny (Disc only is fine)
Vagrant Story (Disc only is fine)

Blade Dancer: Lineage of Light
Brave Story: A New Traveller
Disgaea: Afternoon of Darkness
Dungeon Maker
Dungeon Siege
Dungeons & Dragons Tactics
Final Fantasy II
Guilty Gear Judgement
Legend of Heroes II
Legend of Heroes III
Star Wars: The Force Unleashed
Tekken: Dark Ressurrection
Tomb Raider Anniversary
Tomb Raider Legend
Valhalla Knights
Wild Arms XF
UMD
Cowboy Bebop: The Movie
Gundam Wing: Endless Waltz
Labyrinth
X/1999: The Movie

Ranma 1/2: Random Rhapsody (NON-THINPACK!)
X/1999 vols 2-4, 6-8
SEEKING THE SERVICES OF A PERSON EXPERIENCED AT BOTH ASSEMBLING AND PAINTING RESIN KITS!
I have provided an image of the actual kit, along with 2 images FOR REFERENCE OF WHAT I'D LIKE THE ACTUAL FIGURE TO LOOK LIKE!
PLEASE LET ME KNOW IF YOU HAVE THE NECESSARY SKILLS AND HOW MUCH YOU WOULD ASK UPON COMPLETION!
,
Ashley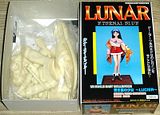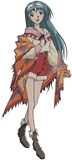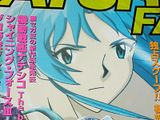 Edited by Bleedingblackthornedrose, 06 September 2008 - 04:20 AM.
Additions