I am selling a bunch of xbox 360 game cases (with art which is removable, no manuals). I need to get rid of these ASAP so please buy them up. I need all these gone by the 19th
CURRENT PROMO: BY TEN CASES AND GET THE HALO TIN ABSOLUTELY FREE!
Here is a picture of what I have: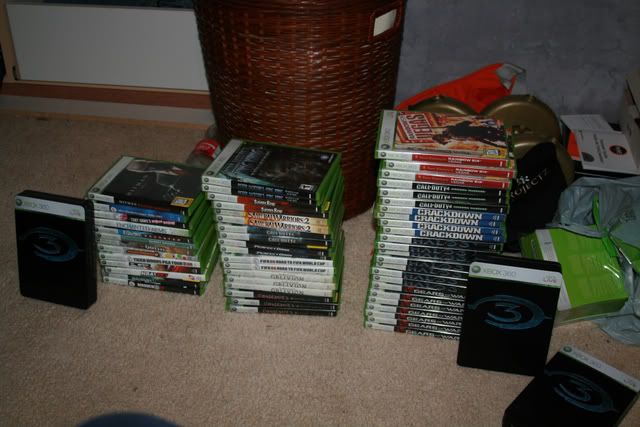 The pricing scheme is $2USD SHIPPED, however you must buy atleast TWO cases!
I have one Halo 3 tin left and it is going to be more expensive and I will need your zip code to calculate shipping.
I accept paypal ONLY :
r.e.laker@gmail.com
Current Inventory: 9 cases
Gears of War (x 1)
Halo 3 (x 3)
Crackdown (x 2)
Condemned Criminal Origins (x2)
Perfect Dark Zero (x1)
Edited by magiic, 25 September 2008 - 01:06 PM.