→

Viewing Profile: Topics: Zexy
Zexy
Member Since 25 Nov 2007
Offline
Last Active Sep 25 2015 09:16 PM
Topics I've Started
25 September 2015 - 07:56 AM
still gaming related so I post here
23 February 2015 - 01:02 AM
Ends 2/24
This bundle includes five critically acclaimed series by Telltale Games:
-
The Walking Dead: The Complete First Season
-
The Walking Dead: Season Two
-
The Wolf Among Us
-
Tales from the Borderlands (Episode 1 available now, Episodes 2-5 to be released periodically)
-
Game of Thrones – A Telltale Games Series (Episodes 1-2 available now, Episodes 3-6 to be released periodically)
$55 if you purchase via website
$44 if you purchase via console (PS+ needed)
https://store.sonyen...000000000001317
Side note:
The Witcher 3 is $53 for pre-order (discount ends 2/24)
image.jpg
87.97KB
41 downloads
30 September 2014 - 01:42 AM
Selling
* PS4 Mortal Kombat X Best Buy Pre-Order Goro character
Want - $5 Amazon GC
----------------------------------------------------------------------------------
VERY LIMITED QUANTITY !!! 12300 IN WORLD Celebrate the rich history of PlayStation® with PlayStation®4 20th Anniversary Edition. This limited edition PS4TM system bundle features the Original Gray finish of the debut console, classic logo, an Original Gray DUALSHOCK®4 controller, PlayStation® Camera, and Vertical Stand. Only 12,300 units sold worldwide.
I have the PS4 20th Anniversary Edition -



image.jpg 83.93KB 18 downloads


***************

$3 amazon GC

High above the City, in the Hall of Guardians, The Vanguard keep watch over Guardians in the wild, arming the best warriors with the upgraded weapons they need to destroy our most dangerous enemies.
Pre-Order Destiny to gear up for day one with exclusive, early access to Vanguard weapons and a Vanguard player emblem.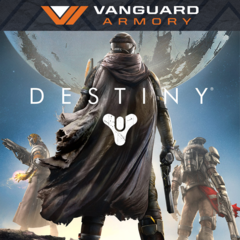 30 Day trial PlayStation PLUS
*This trial works for NEW USERS ONLY!*
$5
→

Viewing Profile: Topics: Zexy