→

Viewing Profile: Topics: handsome_rakshas
handsome_rakshas
Member Since 13 Oct 2008
Offline
Last Active Oct 31 2014 05:15 PM
Topics I've Started
11 December 2011 - 03:12 AM
02 October 2011 - 10:01 PM
Handsome Rakshas's...
My cat is sick...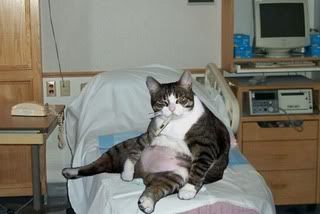 My Grandma needs bail money...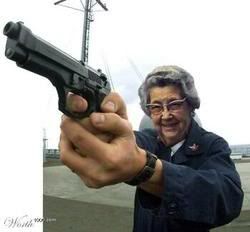 My wife is going to divorce me...
ALIENS ABDUCTED ME...
I can't remember what number, probably like 15th or something...

lowball!
THE RULES:Stolen from dv8mad
Ending time for this auction will be Wed. January 4th at a random time between 8pm and 9pm Central!
THIS IS CAG EXCLUSIVE- Go to hell GameTZ and Neo-Geo forums! Sorry to my homies at Shmups.com
Starting price for every item is 1 dollar with 50 cent increments!
All bids must appear in the CAG thread. No emails, PMs or other site bids.
Shipping will be 3 bucks and 1 buck for each additional item in the USA
I accept Paypal, checks, money orders, rupees, whatever.
If you have a whopping amount of feedback I'll send first.
I have 100 MILLION feedbacks here on CAG...

http://www.cheapassgamer.com/forums/...r.php?u=173298
70 feedback on Shmups.com...

http://shmups.system11.org/viewtopic...=10179&start=0
30 On Neogeo.com...

http://www.neo-geo.com/forums/itrader.php?u=29042
and 15 on GameTZ...

http://gametz.com/user/handsome_rakshas.html
Moral of the story is...I HAVE NO NEGATIVES!
Additional rules taken from dv8mad...
1) Simply type in your max bid for the item(s) in this thread. No PMs. No Emails. Just reply in the forum reply section. This is to keep bids public and to keep my PM box from overflowing as it always does. Obviously post edits and spoilers hiding bids are not acceptable.
2) I will update the first page to reflect your bids as often as possible. Feel free to check the latest bids on the last page(s) if you are unsure of the latest update.
3) Minimum bid is $1.00. So if you bid $1.00 and win it, it's yours for a $1.00 (plus shipping). If someone bids $5 and you outbid them for $10, you may win the item for your $10 bid and pay your bid plus shipping at the end of the sale.
4) The smallest bid increment is $.50, no $.10 or $.01 bids!
5) Please note that you will be expected to pay the amount you bid plus appropriate shipping if you have the highest offer at the end. Negative feedback may be left for those who choose not to follow through with payment.
6) If you place a bid, you are committing to that item. DO NOT place a bid if you do not intend to keep that bid active. Bid retractions are not my idea of a good time. I understand that sometimes unavoidable circumstances arise. If you are fearful that this may happen, please wait to bid on the last day so you know that nothing unexpected occurred!
Ending the Auction:
Once I post saying AUCTION OVER - NO MORE BIDS ACCEPTED, that is it and nothing further will count. So, if you plan to win, your best option is to make a decent bid early!
S
YSTEMS (Only 3 dollar shipping on systems!)


GAMES AND GUIDES

→

Viewing Profile: Topics: handsome_rakshas