Sure everyone could say I own this, that, where is the prove? Show some pictures to back up those list you are putting!
Anyway, here is mine:
Handhelds: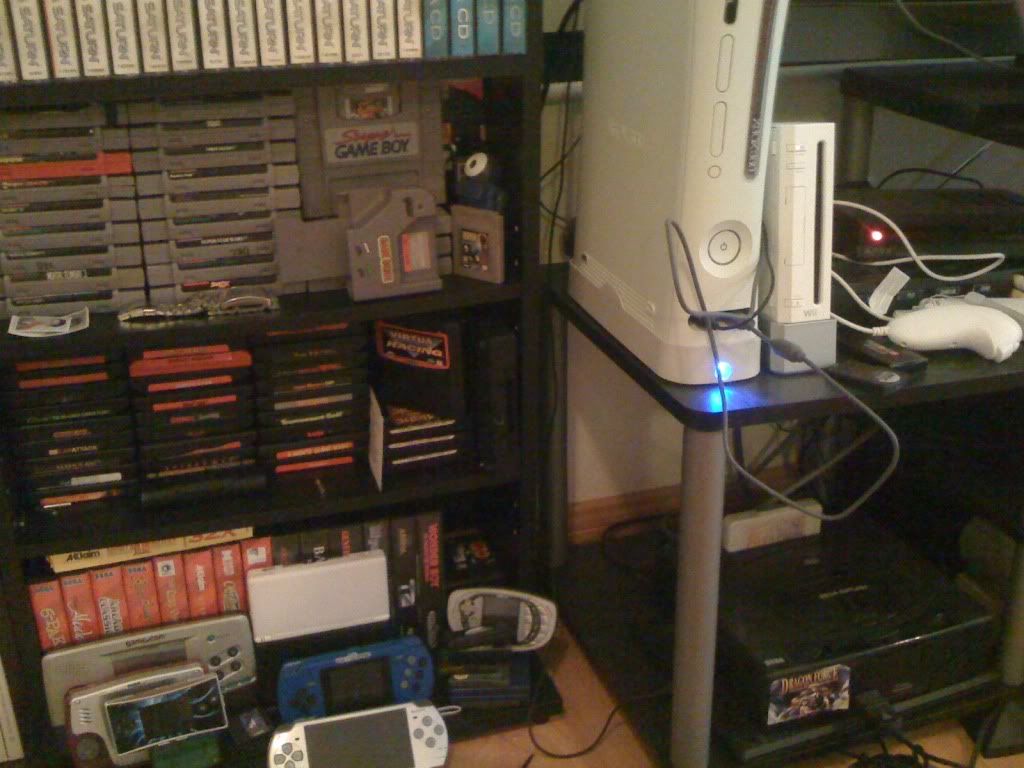 Tiger Game.com (x2, the original one, and the smaller one. the user LilPaintballer is a LIAR who might not even have this. He said he used to play "doom" on game.com???)
2 NDS lite
1 NDS (original, not shown, with my cousin)
1 PSP-2000 (cfw with 8gb MSPD)
1 PSP (fat, fw1.5-not shown with my cousin)
Genesis portable
GBA SP (frontlit)
GB MICRO
Ngage QD
Consoles: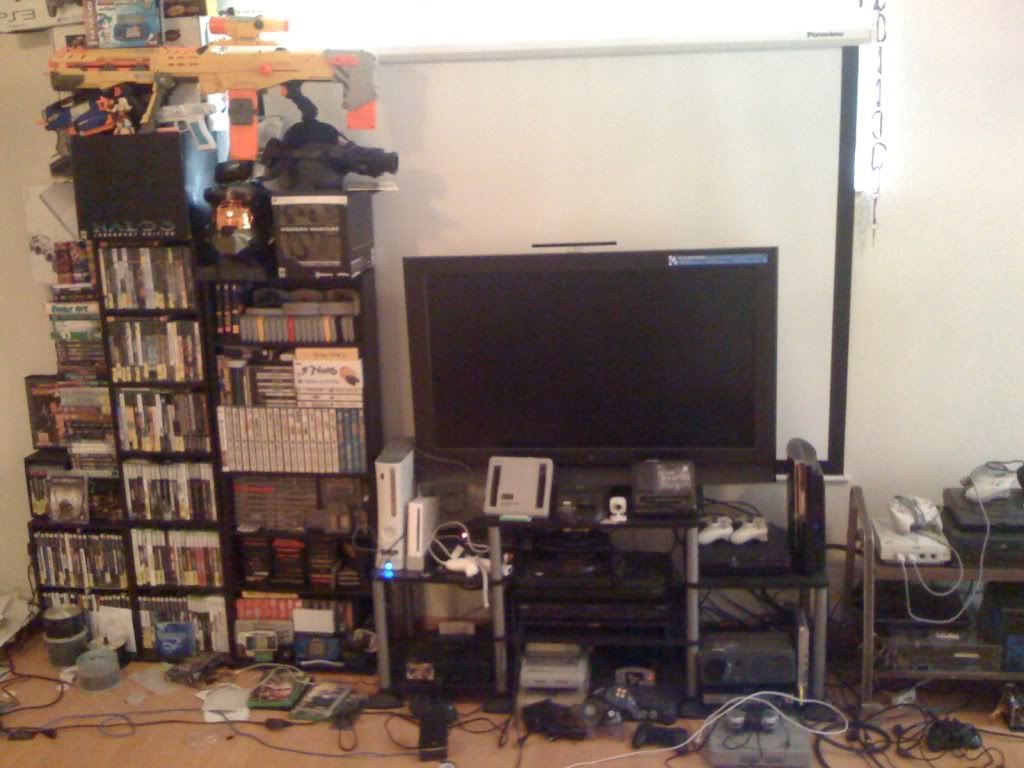 XBOX 360 (xbl id: EliteMark7, why 7? This is my 7th x360. it's a Falcon)
Wii (modified with wiikey, regretting it)
Sega Saturn (I have 3 of these, 2 model 2 and 1 model 1)
SNES (with 3 kinds of COPIERS! Super wildcard dx, Supercom partner 32m turbo, and Game Doctor sf3 + SuperGB)
Super Famicom
N64 (with expansion pak, the most prized games I have are Starcraft64, RE2)
ps1 (x2, scph1001 and scph 7502-shown, both are chipped)
ps2 (scph 90001)
ps3 (launch 60GB broken lens)
ps3 (SLIM 120GB)
Sega Genesis model 1 + Sega cd model 2 + Sega 32x + powerbase converter
NGC (+ GB PLAYER) not shown, in cousin's place)
Dreamcast (x2)
Panasonic 3DO fz-10 (with video module-not shown, pic is cut)
NEOGEO MVS (MV-1F Consolized with REI MOD and UNIVERSE BIOS 3.0)
SUPERGUN (made by Greatwestern) Arcade board : 2xxx in 1 pc board.
ALL of THESE are hooked up using two HD selectors that are hooked up onto my DVDO EDGE external video processor over HDMI. (retail $799). What is this thing? This thing upscales and sharpens any video signals into 1080p. Playing N64 using this beast makes the blurriness less torturing! It actually makes the N64 graphics look like ps2's. my DVDO EDGE is sitting below my old DVDO iScan ULTRA, which upscales to 480p only)