→

Viewing Profile: Posts: CAGLeagueSports
CAGLeagueSports
Member Since 24 Apr 2009
Offline
Last Active Feb 11 2018 10:52 PM
Posts I've Made
11 October 2017 - 05:25 PM
Reserved for me? Oh boy!


Sent from my iPad using Tapatalk
Yeah, just like valet parking...only different.
10 October 2017 - 09:07 PM
Reserved for Rob
10 October 2017 - 09:06 PM
VS League Info
​A league? In NHL? Not possible, right? Yeah, well, you're mostly right. After a couple lackluster and half-hearted attempts by EA to implement an online franchise mode into the NHL series, they completely abandoned the idea, because in their words "nobody played it". If you want to see why nobody played it, here you go:
https://www.youtube....h?v=gSPUueO3KFE
Before that train wreck, they had a very basic round robin style "league" where each team played each other X number of times, and the top teams moved on to the playoffs. Very simple, but at least it worked. But ever since the series jumped to next gen with NHL 15, there has been no online league mode at all.
What We're Doing
After four years of that garbage, enough is enough. Ideas were floated around this past spring of taking things very old school and doing a simple "pen and paper" league. Basically, we'd play online versus games in a format similar to how things were before GM Connected existed.
My thought is each team plays each other twice...and you do it in the same sitting to make scheduling as easy as possible. One person sends the invite for the first game. And the other person sends the invite for the second game. This allows each team to host a home game. After you're done playing, you come to this thread to report the results in the following format:

​Your Team Name vs. Opponent's Team Name
Game 1: Your Score - Opponent's Score
Game 2: Your Score - Opponent's Score
The number of teams we have will determine the season length. This will not be a "must play 3 teams per week" kind of league. Honestly, it's more likely to be 1 team per week. But rather than having a weekly deadline, there will just be an end date for the regular season. For example, if we have 8 teams total, the regular season will last 7 weeks. Any series not played at the end of 7 weeks will be split with one win and one loss awarded to each team.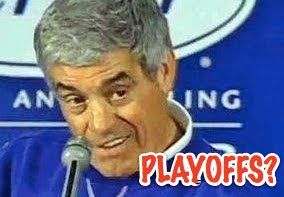 After the regular season, we'll move on to the playoffs. The number of teams that make the playoffs will again depend on the total number of teams we have. If we have 8 teams, we'd probably have the top 4 move on to the playoffs. If we had 10, we might do top 8. I'm open to ideas here. We can also discuss series length for the playoffs. I think a best of 3 would be good because it keeps it short...but also adds intrigue for any regular season series that may have been split.
Team Selection
Always a delicate subject, haha. Luckily, I have over a decade of experience in figuring out the most fair way to do it. Every person interested in joining the league should send CAGLeagueSports a private message with their top 5 team choices. After everyone has submitted their list, the choices will be reviewed and if you are the only person who put a team as your #1 choice, you will get that team.
If two or more people have the same team listed as their #1 choice, I'll go to a random number generator to decide who gets that team. The people who don't get that team will get the next available team on their list. But remember, if you put a team #2 and somebody else put them #1, they would get the team over you, and you'd get your #3, #4, or #5. It's the next team available.
Other than that, I don't think there's too much to hash out. Online versus mode has pretty standard settings, so probably no need to change anything. Of course, if anybody has any suggestions, feel free to voice them. The simpler we keep things, the better our chances for success.
Otherwise, feel free to express your interest and start submitting your team lists via PM.
→

Viewing Profile: Posts: CAGLeagueSports