Was surfing eBay looking at some video game-related stuff when I happened on this beauty:
http://www.ebay.com/...=item4ac2ef8ef5
For those too lazy to click the link, it is a custom GoW: Judgement Xbox 360 slim console (looks like the one MS was giving away in a recent Gears promo on the dashboard, though the person who listed it states that they won it on Twitter). The person who listed it is asking the super-low price of only $10,000 for the console, 250GB HDD, power brick, and video cable. The controller, headset, and the Gears game is not included (though you would think that if you are paying $10K for a video game console that you would get everything with it...).
Oh yeah, and he is asking the buyer pay $15 for shipping on top of that ridiculous price. You would think that since he didnt pay anything for the console, and that since he is asking $10 grand for it, that he would pony up the $15 himself and make it free shipping...but apparently not. I am sure that he is selling the custom controller, headset, and game in separate auctions to maximize the amount of money he can hope to get.
Here is a pic for those of you too lazy to click the link and be disgusted at the price he is asking. It is actually a pretty decent looking console. The artwork is kind of neat.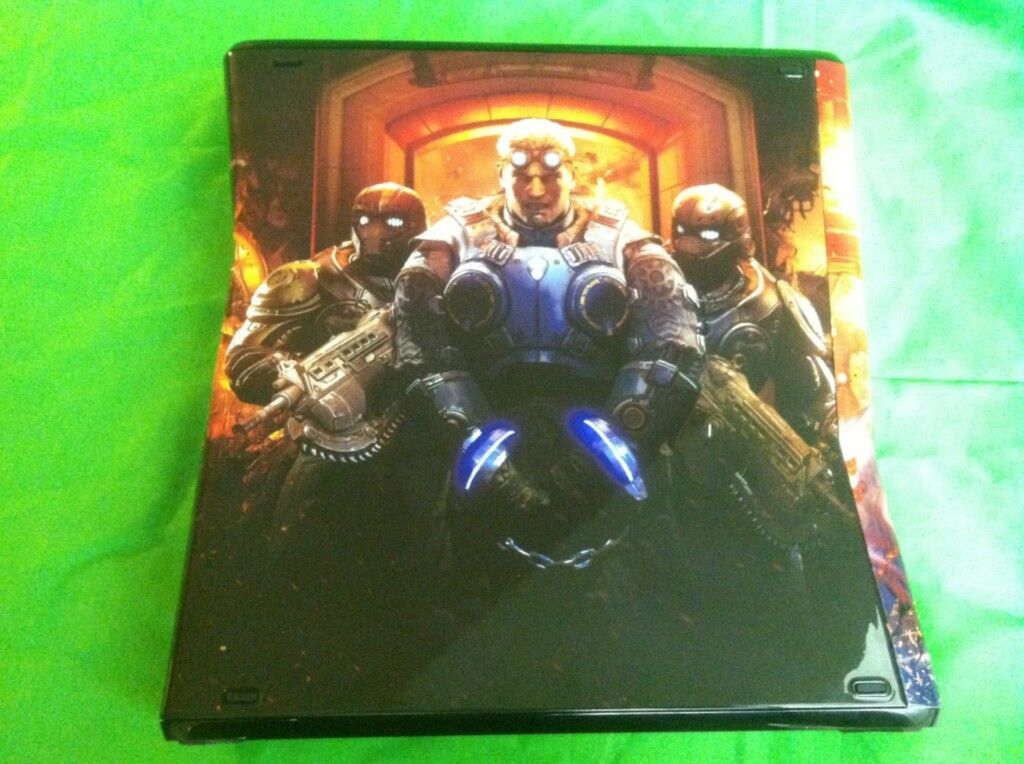 There are a couple more pics of it in the eBay listing. At least the seller has 100% positive feedback, though his most recent seller feedback is from 4 or 5 months ago. Good luck getting that $10K buddy...lol.