Welcome to my third lowball!


I need to free up some physical space at home and could use a little extra spending money so my loss is your gain!


I take pretty good care of my stuff, but
most of the cartridges are untested and I'm selling them as-is since I either don't have the capability or time to test them all. Please refer to the images for details.

Bid with confidence as I am an established trader here on CAG.

Thanks and remember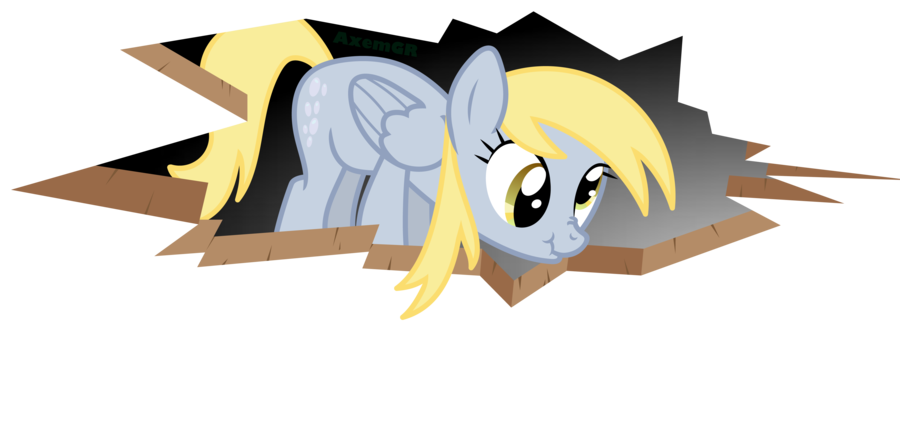 RULES!

(Thanks to Dv8mad):

START DATE: NOW!
END DATE: Saturday September 15, 2012 between 2100-2200 (9p-10p EST)
PAYMENT METHODS ACCEPTED: Amazon Payments & Paypal
1) Simply type in your max bid for the item(s) in this thread. No PMs. No Emails. Just reply in the forum reply section. This is to keep bids public. Obviously post edits and spoilers hiding bids are NOT acceptable. If you made a mistake in your submission, please post again.
Please post by copying and pasting the item you are bidding on then adding your bid afterwards

i.e.
000 – Sony PSP Star Ocean Second Evolution (sealed) $1

this makes it easier for me, as I manage this primarily from my phone, and you as it makes previous bids more noticeable.
2) I will update the first page to reflect your bids as often as possible, I do not have internet access at home except for on my phone so I apologize in advance if I fall a bit behind on updates. At the very least I will update once a day. Feel free to check the latest bids on the last page(s) if you are unsure of the latest update.
3) There is no minimum for any item. You can win them for as little as you bid. So if you bid $1.00 and win it, it's yours for a $1.00 (plus shipoping). If someone bids $5 and you outbid them for $10, you may win the item for your $10 bid and pay your bid plus shipping at the end of the sale.
4) The smallest bid increment is $1.00, no $.10 or $.01 bids!
5) Please note that you will be expected to pay the amount you bid plus appropriate shipping if you have the highest offer at the end. Negative feedback may be left for those who choose not to follow through with payment.
6) If you place a bid, you are committing to that item. DO NOT place a bid if you do not intend to keep that bid active. Bid retractions are not my idea of a good time. I understand that sometimes unavoidable circumstances arise. If you are fearful that this may happen, please wait to bid on the last day so you know that nothing unexpected occurred!
7) All bids are welcome (excluding bids from CAGs on my Negative Experience List).
8) Please ask if you do not feel safe bidding.

Ending the Auction:
This auction will have a solid end time. I will not be posting the exact ending time.
Shipping/Payment: I will only ship to the US.
If you win one item, shipping is $4.00 *Each additional item will be $0.50. Heavier items, such as consoles, I will get an estimate for and will send you an invoice with the price.


Please be prepared to add more money for the heavier items.


The following form(s) of payment is/are accepted.
~ Paypal and Amazon Payments are currently the only forms of payment I'm accepting.


001 – Dragonball Z Volume 1
002 – Dragonball Z Volume 2
003 – Zatchbell Volume 4
004 – Zatchbell Volume 5
005 – Zatchbell Volume 10
006 – Coyote Ragtime Show Volume 1, has a sample stamp along the top
007 – Fullmetal Alchemist Volume 1
008 – Fullmetal Alchemist Volume 2
009 – Sega Genesis NHL 96' (Includes case, cartridge & instructions)
010 – Sega Genesis NHL 97' (Includes case, cartridge & instructions)
011 – Sega Genesis College Football 97' (Includes case, cartridge & instructions)
012 – Sega Genesis Madden NFL 94' Limited Edition (Includes case, cartridge & instructions)
013 – Sega Genesis Madden NFL 96' (Includes case, cartridge & instructions)
014 – Sega Genesis Mario Andretti Racing (Includes case, cartridge & instructions)
015 – Sega Genesis Rugby World Cup 95 (Includes case, cartridge & instructions)
016 – Sega Genesis Formula One F1 (Includes case, cartridge & instructions)
017 – Sega Genesis Super Volleyball (Includes case, cartridge & instructions)
018 – Sega Genesis 32X NFL Quarterback Club (Includes case, cartridge & instructions)
019 – SegaCD NBA Jam (Includes case, disc & instructions; disk contains a fair amount of scratches and is untested) - youruglyclone $1
020 – Playstation 2 Devil May Cry (Includes case, disc & instructions) - Komalis $1
021 – Playstation 2 Devil May Cry 2 (sealed) - Komalis $3
022 – Playstation 2 Devil May Cry 3 Dante's Awakening Special Edition (sealed) - Komalis $3
023 – Playstation 2 Fire Pro Wrestling Returns (Includes case, disc & instructions)
024 – Playstation 2 God of War (Includes case, disc & instructions) - 2supekards $1
025 – Playstation 2 God of War II (Includes case, game and special features discs & instructions) - Komalis $3
026 – Playstation 2 Freaky Flyers (Includes case, disc & instructions; some light scratches on the disc) - 2supekards $1
027 – Playstation 2 The Bard's Tail (Includes case, disc & instructions; some light scratches on the disc) - 2supekards $1
028 – Playstation 2 Beyond Good & Evil (Includes case, disc & instructions) - 2supekards $1
029 – Playstation 2 Black (sealed) - Komalis $4
030 – Playstation 2 Breath of Fire Dragon Quarter (re-sealed from whatever store I bought it from) - Komalis $5
031 – Playstation 2 NeoGeo Battle Coliseum (Includes case, disc & instructions) - Komalis $2
032 – Playstation 2 In The Groove (Includes case, disc & instructions) - Komalis $2
033 – Gamecube Ultimate Muscle Legends vs. New Generation (Includes case, disc & instructions) - Komalis $2
034 – Gamecube Teen Titans (sealed) - Komalis $2
035 – XBOX Ghost Recon (Includes case, disc & instructions)
036 – XBOX Ghost Recon 2 (Includes case, disc & instructions)
037 – XBOX Ghost Recon Island Thunder (Includes case, disc & instructions; disc is platinum hits version)
038 – XBOX Splinter Cell (Includes case, disc & instructions)
039 – XBOX Splinter Pandora Tomorrow (Includes case, disc & instructions)
040 – 360 Tropico 3 (Includes case, disc & instructions) - jpatern $3
041 – 360 Batman Arkham Asylum GOTY (Includes case, disc & instructions) - Komalis $5
042 – PS3 Killzone 2 (Includes case, disc & instructions) - dickybeans $4
043 – 360 Madden 07' (Includes case, disc & instructions; has a promo stamp on the disc & barcode)
044 – Playstation 2 Spartan Total Warrior (Includes case, disc & instructions) - youruglyclone $1
045 – Playstation 2 Persona 3 FES (sealed) - Gxgear $11
046 – Playstation 2 Shadow of the Colossus (Includes case, disc & instructions; greatest hits version) - Komalis $5
047 – PC Rome Total War Gold Edition (Includes case, discs & instructions)
048 – PC Spore Creepy & Cute Parts Pack (sealed)
049 – PS3 Star Wars the Force Unleashed Ultimate Sith Edition (sealed) - dickybeans $37
050 – PS3 Lair (Sealed; holes punched through barcode) - Edwin29 $1
051 – Wii Metroid Prime Trilogy (sealed) - dickybeans $70
052 – Nintendo DS Picross DS (sealed) - Komalis $3
053 – Sony PSP Castlevania the Dracula X Chronicles (Includes case, disc & instructions) - Komalis $3
054 – GBA Megaman Zero 4 (Includes box, cartridge & instructions; box has been smashed a bit and there is a small portion of the artwork missing on the front right from sticker removal) - Komalis $3
055 – Star Wars Jedi Knight Dark Forces II Strategy Guide - Attikus $1
056 – PC Star Wars Jedi Knight Dark Forces II (Includes discs & jewel case) - Attikus $1
057 – Gunslinger Girl Complete Series (Includes 3 DVDs w/ collectible artbox) - blackdog60 $13
058 – Koi Kaze Complete Series (Includes 3 DVD w/ collectible artbox; there is some residue on the artbox top from being in storage) - Edwin29 $7
059 – Please Teacher! Complete Collection - blackdog60 $14
060 – Boys Be Sketch Collection - blackdog60 $6
061 – Afro Samurai Director's Cut (A little residue on the artbox top from being in storage)
062 – GetBackers Collection 1 (Includes DVD's 1-5 w/ collectible artbox) - blackdog60 $10
063 – GetBackers Collection 2 (Includes DVD's 6-10 w/ collectible artbox) - blackdog60 $10
064 – PC Star Wars Yoda Stories (Includes box & disc)
065 – Skylanders T-Shirt Size Medium new in bag
066 – To Heart 1:8 scale Lemmy Miyauchi by Kotobukya - blackdog60 $9
067 – Mystery T-shirt (all I know is its black and shrink wrapped) - Wchillinman $2
068 – Blu-Ray Dragonball Z Dead zone the Movie - Wchillinman $1
069 – Sony PSP Component cable (new in box) - youruglyclone $1
070 – Starship Operators Complete Collection (includes DVDs & collectible artbox) - Edwin29 $5
071 – The Office the Complete Season (BBC video version) - Edwin29 $5
072 – 30 Rock Season 1
073 – 30 Rock Season 2 (missing slipcover)
074 – Glee Season 1
075 – V for Vendetta DVD Widescreen Edition
076 – Six Feet Under Season 1
077 – Tsubasa DVD Volume 3 (sealed)
078 – Zombie Colonial America Action Figure (Box is a little worn, but still sealed) - kobberbean $7
079 – Slang Flash Cards
080 – Pokemon Ultimate Handbook
081 – Sonic Chronicles the Dark Brotherhood Stylus 3 pack
082 – Wolverine Return of the Native Trade Paperback - worx $1
083 – Wolverine Coyote Crossing Trade Paperback - worx $1
084 – Ultimates Volume 1 Trade Paperback - worx $1
Edited by gr8asianman, 17 September 2012 - 02:02 PM.
updates