This thread is dedicated to Japanese produced video game figures. In the past, Japanese figures were mostly used for manga and anime characters, but lately they have started making figures from video game franchises. This is more of an awareness announcement than a deal thread since figures can easily sell out long before they are available and the second hand market can be crazy expensive. Pre-ordering is usually the cheapest way to get a popular figure.
Released Figures:
To give you an idea of what Japanese figures look like, the following are some that have been released over the years:
Majora's Mask Link Nendoroid
(April 21, 2016):
Kirby Nendoroid
(January 27, 2016):
Rockman Nendoroid
(January 14, 2016):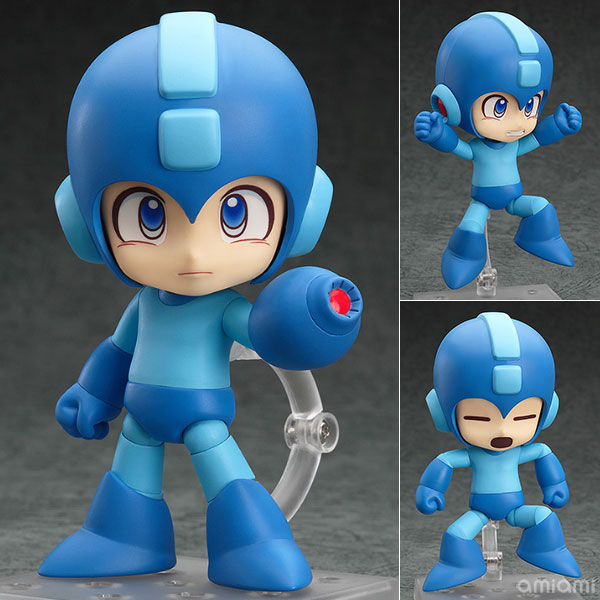 Metal Gear Solid Snake Nendoroid
(January 21, 2015):
Luigi Nendoroid
(June 24, 2014):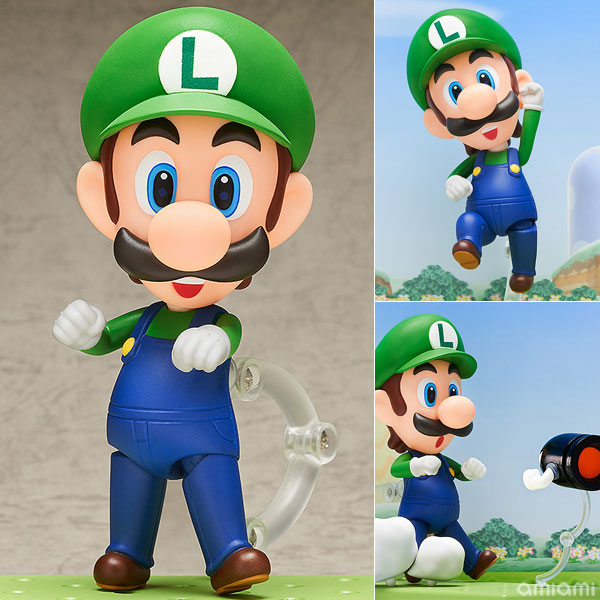 Samus Varia Suit Figma
(October 27, 2014)
(re-release)
:
Wind Waker Link Nendoroid
(June 2015)
(re-release)
: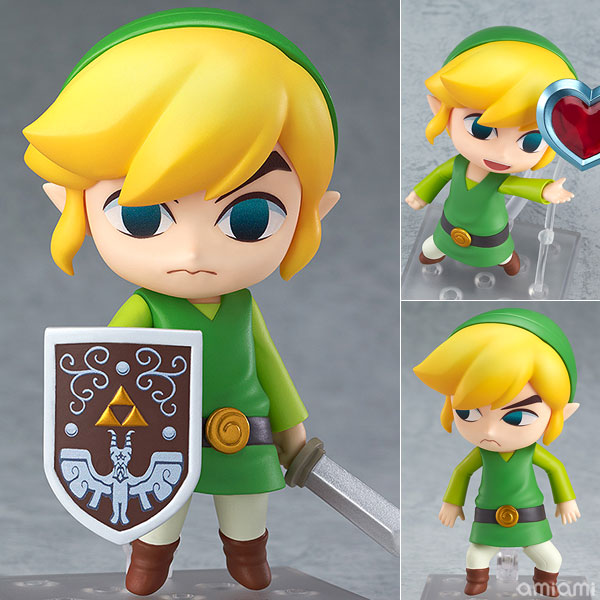 Sonic Nendoroid
(October 8, 2013)
(re-release)
:

Skyward Sword Link Figma
(September 2015)
(re-release)
:
Shizue (Isabelle) Nendoroid
(April 2016)
(re-release)
: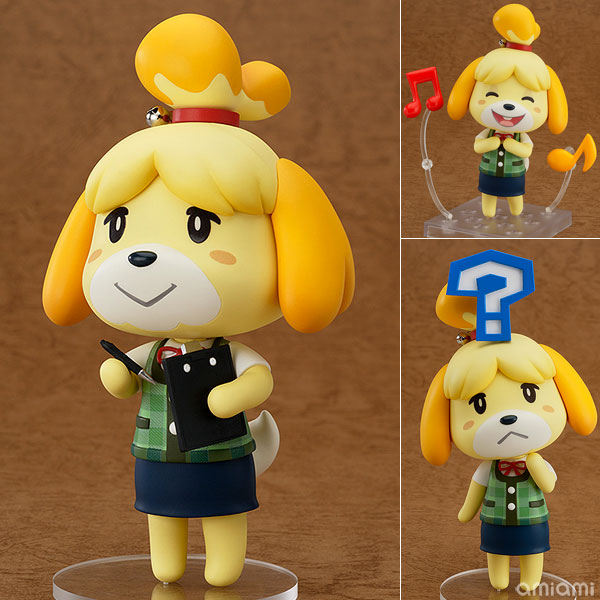 Marth Nendoroid
(May 10, 2016):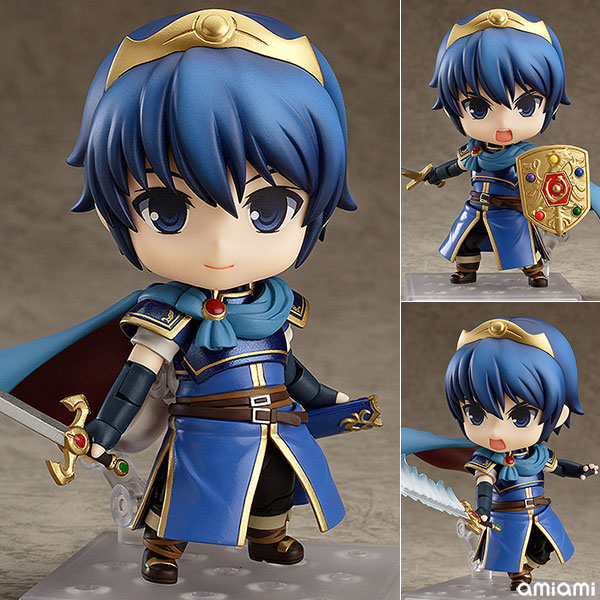 Zero Suit Samus
(May 2016)
(re-release)
(exclusive)
: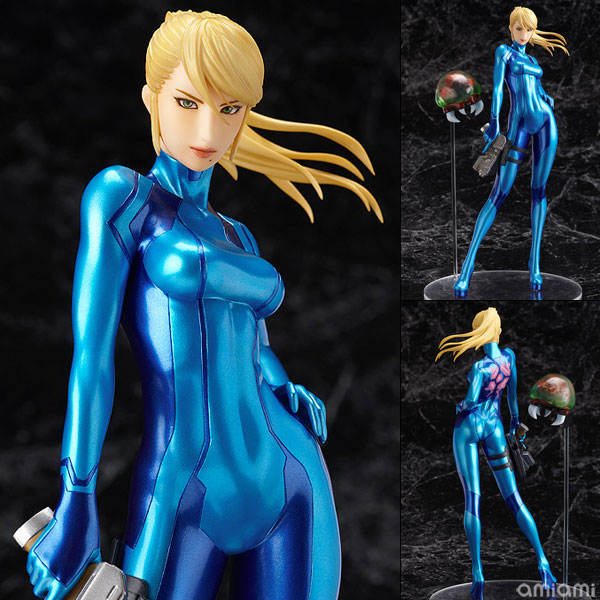 A Link Between Worlds Link Figma
(August 2016):
DX ver includes additional accessories: hookshot, bomb, tornado rod, clay pot, rupee, baby Maiamai
Figma Fire Emblem Awakening Lucina
(August 2016)
(re-release)
: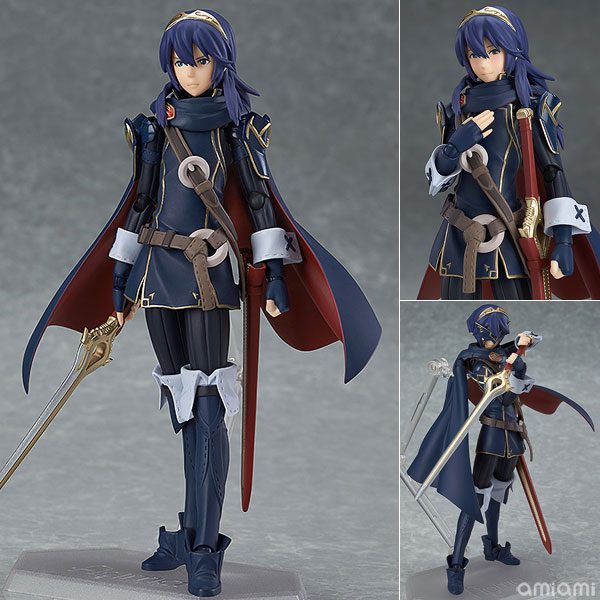 Wind Waker Zelda Nendoroid
(October 2016):
GSC 1/7 Skyward Sword Link
(November 2016)
(exclusive)
:
Figma Zero Suit Samus
(December 2016):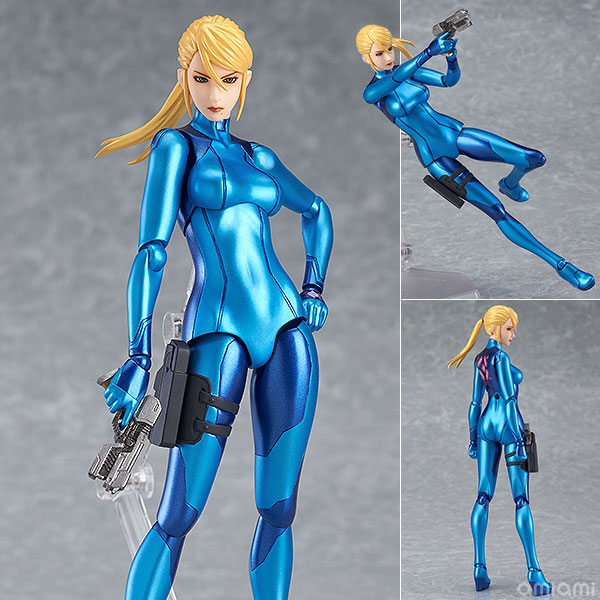 Breath of the Wild Link Nendoroid DX Edition
(June 2017):
Pit Figma
(April 27, 2013):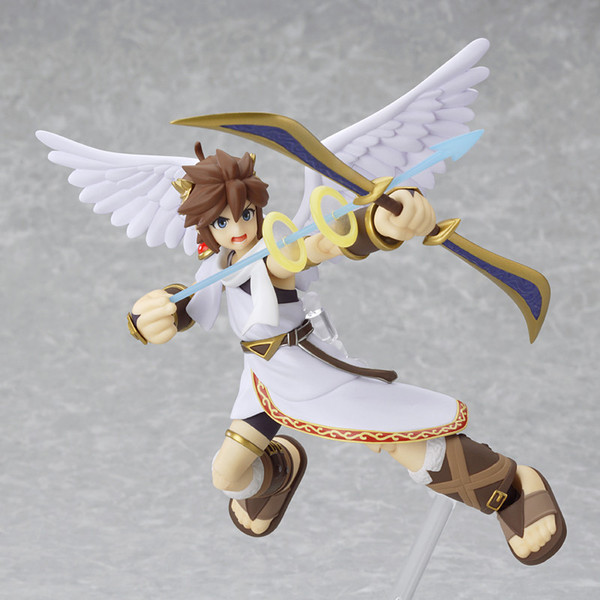 Dark Pit Figma
(April 27, 2013):
Kongiku
(May 8, 2013):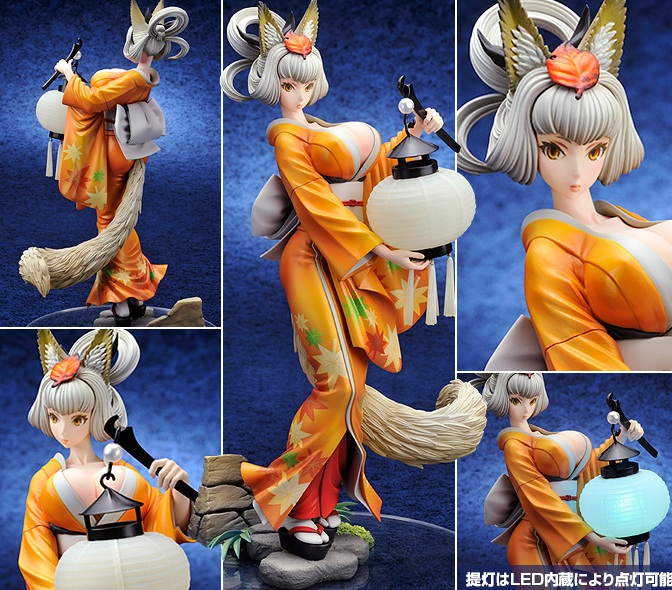 Momohime
(January 18, 2013):
About Japanese Figures:
Scale figures, like Zero Suit Samus, are statues made of ABS and PVC. Scale are bigger than Figma, more detailed, and again for display rather than play. Scale figures are not posable and may not come with accessories or alternate facial expressions.
Figma is like an action figure but higher quality. Figma are very posable and come with accessories, alternate faces, and alternate hands to recreate poses from the source material (as well as make up your own scenarios). Check out all the different display poses they show off in pics. While they are designed with posability in mind, these are still meant for display rather than play. These aren't like action figures you would give a kid. Many Figma parts are compatible with other Figmas, allowing you to create interesting combinations of outfits and expressions.
Nendoroid are cutesy interpretations of characters. Each is about 4" tall and, like Figma, usually comes with various faces/hands/accessories to reproduce poses/scenes from the source material. Also like Figma, many Nendo parts are compatible with other Nendos. Faces, hair, hands, and outfits can often be swapped between characters.
Real Action Heroes (RAH) are like a blend of scale figure, Figma, and doll. They are still made of ABS and PVC, but the clothes are made of fabric, giving them a more realistic look. RAH are posable like Figma and typically include accessories and alternate faces. They are bigger than your average scale figure and very high quality. Accordingly, they are also exceedingly expensive.
Shipping:
Don't forget about shipping cost. SAL small packet registered should cost $10-20 and takes about 2-3 weeks to reach me in Florida. SAL may also be available unregistered for 410 JPY less, but you lose tracking and insurance (so if your package goes missing, you are sol). EMS is the best shipping and only takes about 2 days to arrive but is considerably more expensive. There is also SAL Parcel, but it is worth spending a little extra for EMS. You may have to use EMS if your item is too big to fit in a SAL box. I always use SAL registered when I can. If you pre-order multiple figures, you can combine shipping if they come out in the same month (assuming no delays) and save some money.
Shipping cost is based on weight. If you are ordering multiple figures at once, it is cheaper to request two SAL shipments than one EMS. It is also cheaper to combine items than do separate shipments for each. From my experience, 3-4 Nendoroid/Figma will fit in a single SAL box. A scale figure may fit with 1-2 Nendoroid/Figma boxes, depending on the scale and size of figure box used. Some figures come in larger boxes than expected. There is no way to know how large/heavy your figure will be before ordering. Some stores may offer an estimate at time of order or indicate that an item should be compatible with SAL.
SAL unregistered (no tracking or insurance) does not require a signature upon delivery. All other shipping methods do, so try to be home on delivery day. If you miss the delivery, you can stop by your local post office for pickup starting the next day.
Payment:
For most Japanese shops, you don't pay until the figure(s) is ready to ship. The exceptions are some limited edition items (which you'll have to pay for in full at time of purchase, including shipping) and certain stores that require a % deposit. Payment is best done through PayPal.
The current exchange rate can be viewed in PayPal -> Profile -> My Money -> Currencies (disclosure arrow of PayPal balance). The PP rate is always a little more expensive than the current rate since they charge a fee for the exchange (I believe 2.5%, the rate you see is already calculated with that fee). You can also opt to pay directly from your PP tied bank account or cc when checking out with PP.. You will have to check your bank and cc websites for their rate info, including whatever % fee they use for the exchange. Best case scenario would be to use a credit card that doesn't charge foreign transaction fees.
You will usually receive an invoice the day after an item is released. Shipping usually occurs the day after payment is sent, depending on the store.
Japanese Shops I've Used and Recommend:
AmiAmi
:
http://www.amiami.com/
My favorite store. Among the best prices. Easily combine orders by month. Amazing pre-owned section. Shipping is usually a little more than other stores since they use lots of packing materials.
Hobby Link Japan
:
http://www.hlj.com/
My second favorite store. Usually a bit more expensive than the store listed here. In exchange for higher prices, you can cancel orders at any time. Private warehouse feature lets you hold items for up to 60 days to combine shipping, though you still pay for the figure at time of release. Excellent customer service.
Hobby Search
:
http://www.1999.co.jp/eng/
Can combine orders of the same month but not as nicely as AmiAmi. Can cancel a pre-order within the first week of placing.
Big in Japan
:
http://biginjap.com/
Prices usually a little lower than the rest. Good selection of prize figures. Can pay for pre-orders upfront. Can combine orders by month if you send them a message through your order history page. Can act as proxy or forwarder. Not good at responding to emails, so I don't use them now as much as I used to.
Tokyo Otaku Mode
:
http://otakumode.com/
Charges in USD $, pay upfront at time of placing order. Regularly offers coupons and bonus point campaigns. Has a Premium membership that is well worth getting since it pays for itself ($15 for 3 months gives you $16.50 in points), 5% off everything, slightly cheaper shipping, and better coupons. You get $5 in points when you register your account, plus another $5 if you signup through a referral link (referrer also gets $5), making your first order $10 off. Excellent customer service.
Amazon Japan
:
https://www.amazon.co.jp/
Thanks to their Global program, many of their figures are now eligible to be shipped directly to your house rather than having to go through a proxy/forwarder. This is only available on figures fulfilled by Amazon, including those sold by third-party and fulfilled by Amazon. Not all Amazon fulfilled items are eligible for Global shipping. Shipping cost is very good (around RSAL cost) and very fast (3-6 days). Japanese consumption tax (8%) is removed from the advertised price at checkout.
Plamoya
:
http://www.plamoya.com
Check for sales, otherwise usually overpriced.
Secondhand Japanese Shops I've Used and Recommend:
I buy
a lot
secondhand. The items are usually in great condition and, for most of my orders, have never been opened before. This lets me get figures I missed out on before I started collecting or couldn't budget at time of release.
AmiAmi Pre-owned
:
http://www.amiami.com/top/page/c/preowned.html
My favorite store for secondhand figures thanks to a daily updated selection, cheap shipping options, and combining pre-owned items with my pre-orders for that month. Items are rated by separate figure and box conditions. "A" condition means it looks brand new, "B" means there is some normal ware but should still be good, "C" or lower you should probably avoid (at least for figure condition, I personally don't care too much about secondhand box condition). Pricing is hit or miss, but usually good compared to other stores. Their selection is good and updated daily (except Sundays). Stock status is accurate when ordering.
Mandarake
:
http://ekizo.mandarake.co.jp/shop/en/
Excellent source for secondhand figures. Mandarake is a web front for a collection of B&M hobby stores in Japan. Their selection is huge, pricing is great, and new items are added daily. Many of their secondhand items have never been opened. The condition is commonly something like "not opened/box damaged" which translates to it will look brand new when you get it :3 Each order can only be from a single store since it will be shipping from that one location. Because these are B&M stores, an item you ordered may sell out that same day in store (this has happened to me a few times). In that case, the item is removed from your order, or if your order is just one item, the order is cancelled. You can check boxes for "cancel order if this item is oos". You'll receive an email the following day with the items they were able to secure (hopefully everything in your order), the total including shipping, and a link to payment.
Suruga-ya
:
http://www.suruga-ya.jp/
Warning: Suruga-ya is in Japanese and requires a proxy or forwarder to get your items (see below for details).
Huge selection and low prices. Sales on items can randomly start at any time. Adding more items to your cart can give you a % discount. Stock system is accurate, at least from my experiences. As the website is only available in Japanese, use
MFC
to find the Japanese name of the character you are interested in so that you can perform a search.
Recommended US Shops:
Big Bad Toy Store (BBTS)
:
http://www.bigbadtoystore.com/
(allows cancellations, no money down required on pre-orders, warehouse feature, $4 shipping)
Crunchyroll
:
http://www.crunchyroll.com/store/
(check for weekly deals, free shipping at $75)
Tokyo Otaku Mode (TOM)
:
http://www.otakumode.com/
(I also count them as a US shop since some of their items are fulfilled by US warehouse, free shipping at $150)
Amazon
:
http://www.amazon.com/
(occasionally has some figures at good prices)
My Figure Collection:
MFC is an amazing (and free) community of figure collectors. It has info on all Japanese figures including release dates, pics, user ratings, reviews, etc. If you are interested in Japanese figure collecting, I highly recommend joining to keep track of your collection and follow the latest news on upcoming releases. Here's my MFC profile as an example:
http://myfigurecollection.net/profile/Cantisama
CAG has an MFC club that you can join here:
http://myfigurecollection.net/club/1219
Proxy and Forwarding:
There are two services when buying an item that cannot be shipped directly to your country, a proxy and a forwarder. A proxy is a business or person located in the host country (Japan in our case) that places an order on your behalf and then ships it to you.
With a forwarder, you are the one who places the order. You set the shipping address to that of the forwarder who is located in the host country. The forwarder then ships the package to you upon receipt.
Forwarding is typically cheaper than using a proxy since a proxy will charge a % fee based on order total that includes the cost of the item(s). Since with forwarding you are the one paying for the items directly, any % fee is only applied to the cost of shipping + a small forwarding fee. Using a proxy can be easier though since you don't have to place the order yourself on a website that may be only available in a foreign language.
There are many proxy and forwarding service providers. For Nendo Red from Amazon.co.jp, I used
Big in Japan
as a forwarder and the transaction went perfectly. Fees were also very reasonable.
My first proxy experience:
http://myfigurecollection.net/blog/15573
My first forwarding experience:
http://myfigurecollection.net/blog/16415
Sites offering proxy and/or forwarding services:
Big in Japan
(proxy + forward):
http://www.biginjap.com
dv8cag
(proxy + forward):
http://dv8cag.com/
Last edited by a moderator: