Welp I just got my first beast and my first flying dancer in +atk -hp Reyson. That should be nice to have. If anyone gets demoted it would be him though since his kit is incomplete.
But this happened the other day which was fun: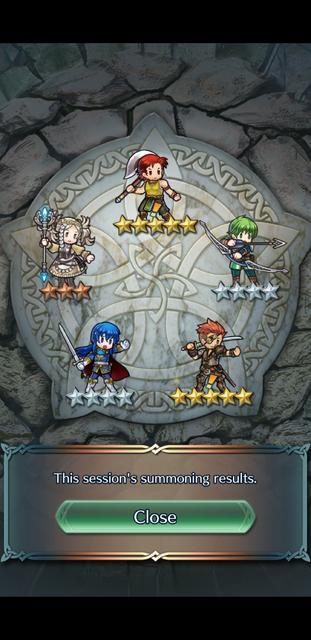 Two brand new units! That's the best pity breaker I've gotten since the beginning of the game. Best of all is that they both have great IVs too. +def -spd Dorcas which is his 2nd best version, and +atk -hp Saber.
I was just reading about Saber's refine and he can be a real badass if you want to invest in him with special spiral. The funniest part is that these two units complement each other nicely. Saber wants Infantry Pulse for 100% special uptime.