What started as me looking for a good Wii-Tag site turned into a full-fledged CAG project! Thanks to the help of Ep2011, Doomed and LinkinPrime, we have a collection of card templates, Gamer Pics and game icons. So far, you need to copy the template (below) into a paint-like program and then copy the icons you want (which can be found here
http://s230.photobuc...s/ee311/WiiTag/
) and paste them into place. Finally, pick a Gamer Pic from the ones Linkin and myself have made, and you're all set.
While this is pretty much a custom job right now, people are working on some type of generator to make this work easy. But as it is now, making you're own card is a snap (The one in my sig took about 5 minutes) and they look excellent to boot!
If you want to make your own, or help the community by submitting templates, gamerpics, or game icons, just post here, and we'll continue to update the OP. If you don't have Photoshop, use
Paint.net
, its free to download and its great.
Make sure that you save your images as .png
files and not .jpg since .jpg compression looses picture quality. Since you will be modifying your own, any font can be used. I suggest using Dafont.com they are free, and they have an abundant amount of fonts, you can search by name of font, description of what you're looking for (ie: Wii, Nintendo).
Once again, thank you EVERYONE for the help. If anyone wants to contribute templates, gamer pics or icons, feel free to post them in here!
Gamer Pics LinkinPrime made (49x49px)


Here are some Gamer Pics I made (52x52px)



Gamer Pics by Botticus (49x49px)



Gamer Pics by Lilboo (49x49px)

Gamerpics by Purple Flames (49x49px)














Gamerpics by lebowski (52x52px)




Gamerpics by Charron (49x49px)


Here are some templates LinkinPrime made...


Fancier LinkinPrime made templates can be found on

post #3
More Templates thanks to
ep2011
:
Template from
Doomed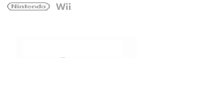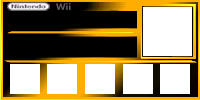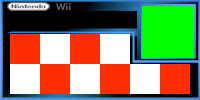 Template by jmaii