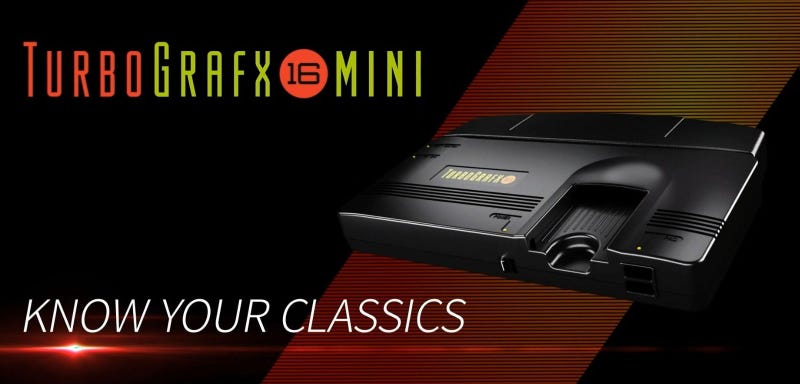 Konami's plug and play mini-replica system (roughly 85% of the original console's dimensions to maintain authenticity) will feature USB-enabled original-sized controller, HDMI-output, different display modes, quick save function for its pre-loaded games, and multitap accessory support (sold separately) for up to 5 players at once. Some confirmed titles to be included with the North American version are :
R-Type
Ys Book I & II (TurboGrafx CD-Rom title)
New Adventure Island
Ninja Spirit
Alien Crush
Dungeon Explorer (supports multitap)
Pricing, package contents, complete game list, and launch date have yet to finalze. Official website is HERE
Konami is currently taking feedback on future titles to be added over on social media. Post your most wanted games and suggestions on their official facebook page HERE
For comparison's sake, the Japanese counterpart (PC Engine Mini) will include the following initial titles:
Bonk's Adventure
Dracula X (CD-Rom title)
The Kung Fu/China Warrior
Ys Book I & II (CD-Rom title)
Super Star Soldier
Dungeon Explorer
Cool stats to noodle over : 138 licensed games were released for the Turbografx-16 in North America, with 44 of them being on the CD-format. On the other hand, a total of 650 games were officially released commercially in Japan for the PC Engine.